Setting new campaigns in the beginning stages of a new niche. Did you recently bid on a job and realize that you may have bitten off more than you can chew?
Hello, from Revv Marketing my name is Randy James and I am the owner of the company. If you are just starting out in paid AdWords management for clients then here are some things that I wish I would have known about back when I first started. There is nothing worse than blowing a client's money, it does, unfortunately, happen a lot considering the amount of so-called PPC Managers out there.
So the first thing that you need to get figured out is if your keyword research was done correctly? Not only that, but do you have any kind of angle thought out for this particular client?
Heres where you should start. Head over to a website called SPYFU, it is becoming pretty popular, and you can do enough with the free version to gather some data. 
Once you are in spyfu head over the the PPC Research Tab and enter your competitors URL, in this case I just used JC Penny's for example. 
The first thing that I would see if this was my competition as if I were Macy's or some other department store. 
They have a big budget according to SPYFU, its over 4.76 million per month. One thing to note is that SPYFU is not entirely accurate. But that being said there are a few things you can gather even before accepting a client. You now have a rough idea of their budget so you can see if you are even in the game.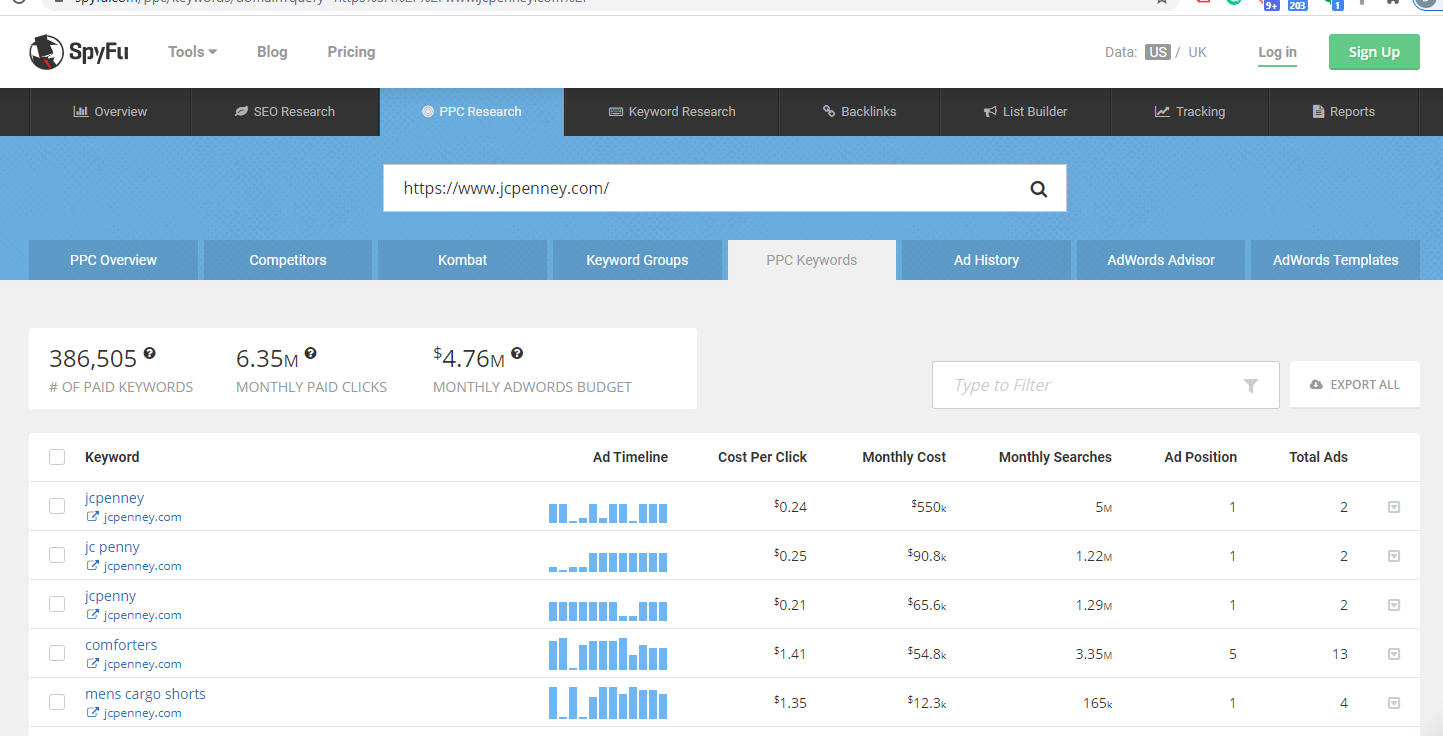 The next thing to look at is the ad timeline. The rule about this is that an advertiser has a history of ads, then it should be producing what they want from it. Otherwise, why would they still be advertising? Maybe for the display network, but this is search so branding doesn't really apply. 
Click over there to the ad history tab, now we can see their most profitable ads and keywords… to an extent. Just look for trends, look for ads that have a history, the ads are also connected to keywords.  
You also have a word for word look at their ads, less guessing that you would have to do when writing your ads. Less worrying about losing the client because you can't find out if you can do it or not.